Website Design
We offer professional and affordable website design solutions for your business. As well as hosting advice and on-going updates, every website will come with an analytics set up included for free so you can keep track of its progress. Built from the ground up and using the latest technologies, your website will be tailored to your exact requirements and built to last.
There are many things to consider when building a website. How much will it cost? How well will it rank in the search engines? Will it benefit my business? Our design process always starts with consultation which will answer those questions.
We also offer a competitive website update service; take the hassle out of owning a website and let us do your content updates, helping your website stay fresh whilst you relax.
---
Our latest websites include the following:
HTML 5/CSS3
Utilizing HTML 5 and CSS3 - our websites are lightweight and run smoothly across all browsers and devices.
Responsive Web Design
Your website responds to the size of the user's device. Mobile friendly websites are the best way to advertise your business.
Site Speed Optimization
Site speed optimization is now a factor in Google's ranking algorithms. A faster website means a better browsing experience.
Clean Standards
Compliant HTML/CSS which results in easier maintenance and updates if they are required.
Social Media Integration
If you want to link to Facebook, Twitter, Google +, Pinterest or LinkedIn you can in a way that suits your website.
Web Analytics
Google Analytics will be added to your website. Regular updates to help you track the performance of your website.
---
Content Management System
Looking for a website you can edit yourself? Low cost websites that you can edit and update in just a few clicks.
What is Concrete5?
Concrete5 is an open-source content management system (CMS); it's designed for ease of use, for users with a minimum of technical skills. It enables users to edit site content directly from the page. Along with your website design we will include documentation on how to edit your website content or you can use our content update service and we can update it for you.
Content Management System

A content management system (CMS) is a software application that is used to create and manage digital content. CMS's are typically used for enterprise content management (ECM) and web content management.
---
CMS Websites with the following:
Easy to edit
Modify the site's content yourself quickly, easily and for free.
Concrete5
We use Concrete5 to enable our clients to edit their website with ease.
Multimedia content
Add text, images, pages and new features to keep your site fresh and up-to-date.
---
Previous Clients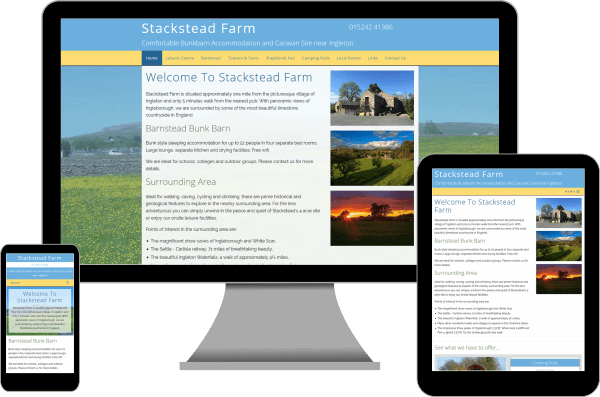 Stackstead Farm
Stackstead Farm is situated approximately one mile from the picturesque village of Ingleton and only 5 minutes walk from the nearest pub. With panoramic views of Ingleborough, we are surrounded by some of the most beautiful limestone countryside in England.
Project Details
Accommodation Website
Concrete5 CMS
Responsive Design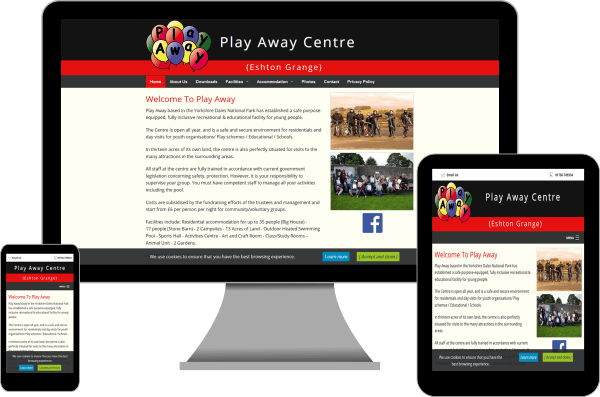 Play Away Centre
Play Away based in the Yorkshire Dales National Park has established a safe purpose-equipped, fully inclusive recreational & educational facility for young people.
Project Details
Educational Facility Website
Concrete5 CMS
Responsive Design
Websites
Here are some examples of websites I have designed and worked with whilst employed by Blue Water Holidays. At Blue Water Holidays I designed, maintained and optimised lead generation websites.
Canal Holidays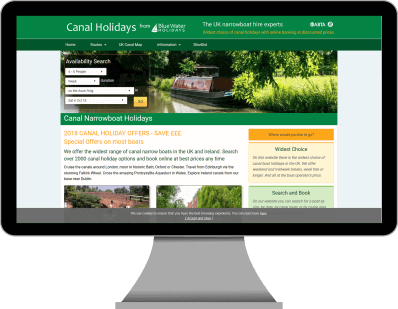 Canal Holidays offers the widest range of UK Canal Holidays, Canal Boat Hire, Narrowboat Cruises with online availability.
Boating Holidays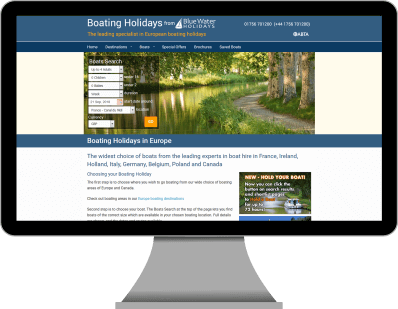 The widest choice of boats from the leading experts in boat hire in France, Ireland, Holland, Italy, Germany, Belgium, Poland and Canada.
Boating Europe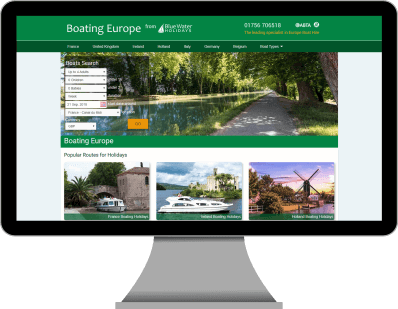 Holiday boating with over 3000 choices in France, Italy, Holland, Germany, Belgium and the UK. Explore the rivers and canals of...
Yorkshire Volunteers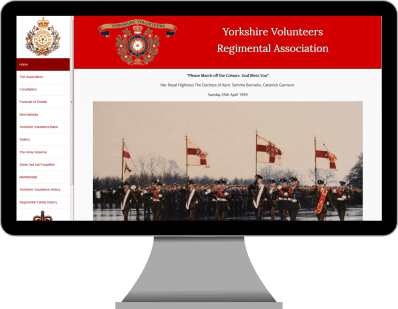 The Yorkshire Volunteers Regimental Association offers membership to all who have served in the Regiment or in the Territorial Army.
Crown Cottage Farm
A quiet and relaxed holiday accommodation to get away from it all and enjoy the great fresh air of the Yorkshire Dales.
World of Hair and Beauty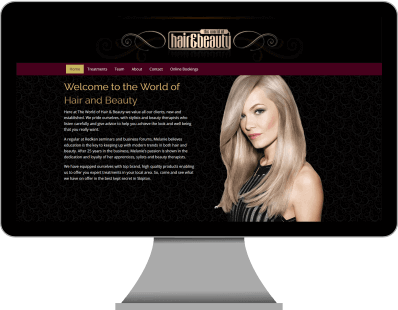 Here at The World of Hair & Beauty we value all our clients, new and established. We pride ourselves, with stylists and beauty....
---